Sleepy
Body Lotion
You'll sleep well after dipping into this dreamy lotion, made with a gentle oatmeal infusion, calming lavender flower and comfortingly sweet tonka absolute. A rich, malty and floral perfume conjures up visions of sugar plums and hot drinks topped with whipped cream while the heavenly ministrations of creamy Fair Trade organic cocoa butter and delicate lavender water cool and enrich the skin. Blanket your body in this lovely lotion before stepping into soft pyjamas for snuggly nights beside the fire.
Truth Sayer
About 1 year ago
this scent is the equvalent of "Ctrl+Alt+Del', after my day at work, ill shower and get myself in Sleepy and just get ready to start my evening of detoxing and calm, helped by spraying Twilight on my pyjamas and linen, Im all set for the night.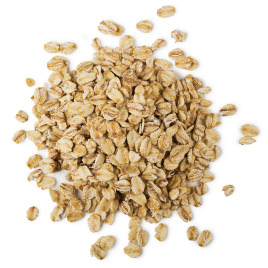 List of ingredients
Natural Ingredients
Safe Synthetics
*occurs naturally in essential oils.
We do not test our finished products on animals. We also only purchase from ingredient suppliers who do not test on animals. More.
Most Helpful
1 / 2 people found this helpful
saragardner9_1976577
About 1 year ago
I needed a new body lotion and had been having trouble getting to sleep, so after I heard about this Sleepy stuff, I thought I'd give it a crack. Whilst the scent is lovely and it is a gorgeous and inviting shade, this makes my skin feel oily and sticky, and if I use less I feel like it doesn't actually moisturize my whole body. The lavender scent doesn't seem to help me sleep either.
Top Rated
5/5 stars
Moniquedoubleday1406
About 1 month ago
I love this scent it's perfect, I always use it at bed time!
I love this lotion, it is sublime. I want to congratulate your company on the fast delivery of my order, the service was so quick, this was my first time online shopping, I will highly recommend to anyone and do it again. Thanks so much.
Most Recent
Most Recent
Most Helpful
Top Rated