Sleepy
Body Lotion
Finish your bed time routine with this relaxing lavender body lotion. Glycerine, cocoa butter and almond oil work together to moisturise your skin while lavender and tonka leave you smelling sweet. 
"I have always suffered badly from insomnia and nothing has ever helped me out like this lotion, the calming tones mixed with it sweet scents are the most beautiful blend possible and are even more enhanced taking a bath before bed. the smell is so soothing and calming, and it leaves your skin super smooth and smelling amazing after using it!" - SeaCow
"This lil baby came in a test tub with another order of mine and its silk in a pot. Absolutely amazing I cannot cope with how soft the mixture is and how good it smells. I absolutely hate anything lavender scented so I was surprised at this one. Its very subtle and just smells divine. It also doesn't leave your skin oily afterwards which is a big tick for me. Truly an awesome product xo." - a_lushaddict
Having been struggling with sleep, this lotion never fails to wind me down into dream land! The lavender scent is one that lingers on my body which helps me calm down before having to go to bed each night. Not only this, but the lotion itself is moisturising with the texture being smooth and silky. Perfect for struggling sleepers and night owls alike! - sophie lee
How to use:Blanket your body in this lovely lotion before stepping into soft pyjamas for snuggly nights beside the fire.
Truth Sayer
About 2 years ago
this scent is the equvalent of "Ctrl+Alt+Del', after my day at work, ill shower and get myself in Sleepy and just get ready to start my evening of detoxing and calm, helped by spraying Twilight on my pyjamas and linen, Im all set for the night.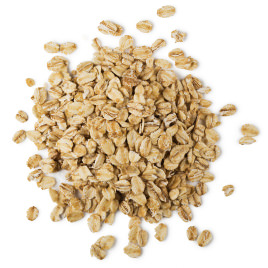 Rich and soothing
Oatmeal Infusion
List of ingredients
Natural Ingredients
Safe Synthetics
*occurs naturally in essential oils.
We do not test our finished products on animals. We also only purchase from ingredient suppliers who do not test on animals. More.
Most Helpful
0 / 1 people found this helpful
b.c.hein1_2046000
About 1 year ago
100% my fav lotion. It smells so good and I use it all day because it does.
Top Rated
5/5 stars
carebariel_2137318
About 1 month ago
After 1-2 years of using this lotion, I can say that this is my number 1 lotion of all time. I suffered from extremely dry skin my whole life and when gifted a tester pot for Christmas my skin blossomed with hydration after 1 use. Not only is this product amazing but it smells delicious and leaves you feeling calm and 'sleepy'.

I recommend this product to nearly everyone this is a great face and body lotion :)
Latest
1 month ago
carebariel_2137318
About 1 month ago
After 1-2 years of using this lotion, I can say that this is my number 1 lotion of all time. I suffered from extremely dry skin my whole life and when gifted a tester pot for Christmas my skin blossomed with hydration after 1 use. Not only is this product amazing but it smells delicious and leaves you feeling calm and 'sleepy'.

I recommend this product to nearly everyone this is a great face and body lotion :)
Most Recent
Most Recent
Most Helpful
Top Rated