Dream Cream
Body Lotion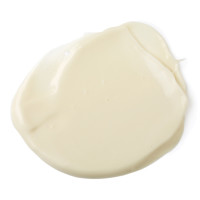 This simple cream works like a dream on upset skin: cooling and soothing ingredients like oat milk, rose water and chamomile blue oil calm down hot and itchy skin. That's why it's one of our bestsellers, with many of you telling us it gives great relief from eczema. We steep oats in hot water to make oat milk. Oats have long been used to treat eczema and cool skin down as they contain antihistamines, and we've added extra nourishment in the form of rose water, cocoa butter, organic extra virgin olive oil, and vegetable glycerine.
naomi.palmier.np_1998356
About 8 months ago
This is the most amazing cream I've ever used!! I have super dry/ sensitive skin and it almost becomes reptilian at times, but this cream solves all my problems! I also use it to heal new tattoos since it calms the itchiness and redness in my skin!! Will forever continue to buy!
List of ingredients
Natural Ingredients
Safe Synthetics
*occurs naturally in essential oils.
We do not test our finished products on animals. We also only purchase from ingredient suppliers who do not test on animals. More.
Most Helpful
1 / 1 people found this helpful
SavannahBM
About 4 months ago
This has been the ONLY product that has helped my little boys eczema, he reacts really bad with grass and we have tried all different types of special products to deal with eczema but I found this and I recommend it to everyone that has issues too. AMAZING
Top Rated
5/5 stars
bardsleylynda_1986292
About 2 months ago
A beautiful combination of healing ingredients which helps protect against eczema breakouts
Latest
2 months ago
bardsleylynda_1986292
About 2 months ago
A beautiful combination of healing ingredients which helps protect against eczema breakouts
Most Recent
Most Recent
Most Helpful
Top Rated