Dream Cream
Body Lotion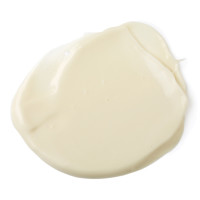 This simple cream works like a dream on upset skin: cooling and soothing ingredients like oat milk, rose water and chamomile blue oil calm down hot and itchy skin. That's why it's one of our bestsellers, with many of you telling us it gives great relief from eczema. We steep oats in hot water to make oat milk. Oats have long been used to treat eczema and cool skin down as they contain antihistamines, and we've added extra nourishment in the form of rose water, cocoa butter, organic extra virgin olive oil, and vegetable glycerine.
naomi.palmier.np_1998356
About 4 months ago
This is the most amazing cream I've ever used!! I have super dry/ sensitive skin and it almost becomes reptilian at times, but this cream solves all my problems! I also use it to heal new tattoos since it calms the itchiness and redness in my skin!! Will forever continue to buy!
List of ingredients
Natural Ingredients
Safe Synthetics
*occurs naturally in essential oils.
We do not test our finished products on animals. We also only purchase from ingredient suppliers who do not test on animals. More.
Most Helpful
1 / 1 people found this helpful
I've used this product on and off for several years now, and I keep coming back to it because out of all the body moisturisers I've tried, this is the one that irritates my (eczema-beset) skin LEAST often.

Which is to say that sometimes it *does* irritate my skin, and I've no idea why. Unless I just periodically get bad batches of the stuff, there seems no reason for it to sometimes be the best thing since sliced bread, and sometimes be something my skin won't touch with a ten-foot pole.

Read More
Top Rated
5/5 stars
jhyek86
About 1 month ago
I bought this cream after reading raving reviews about it, and I've to agree. I applied the cream on my eczema scabs and it only took one application to see the results! The skin has smoothened, and feels soft and moisturised!
Latest
3 days ago
AbigailDelCarmen
About 3 days ago
This cream is an absolute godsend. I've tried countless creams and lotions to soothe my eczema - none of them has worked like this one. Often my skin is dry, irritable and itchy, especially in summer, and this product helps immensely. Recommend to anyone who has eczema or skin related issues.
Most Recent
Most Recent
Most Helpful
Top Rated