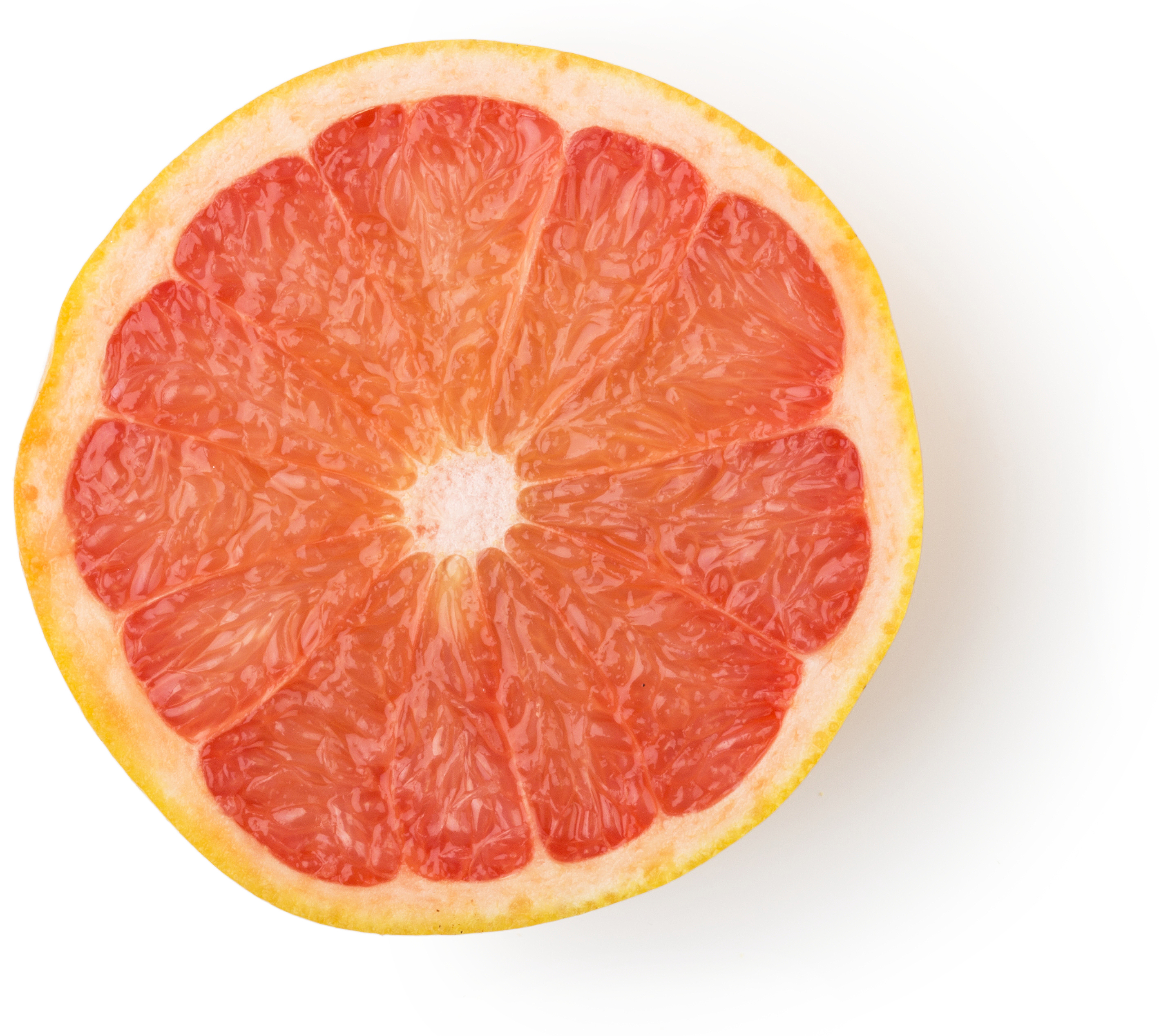 Refreshing and uplifting tonic
The pink grapefruit cultivar is sweeter than its yellow counterpart, and there are red and white varieties, too. It can be eaten like an orange. Grapefruit was first described in the 18th century as 'the forbidden fruit.' It is a hybrid between an orange and a pomelo.
Description
Grapefruit belongs to the Rutaceae plant family. It is a large evergreen fruit tree from Jamaica; growing up to nine metres tall, the trees can produce approximately 500 fruits per year. Most of the world's grapefruits are produced in the USA, particularly in California, Florida, Texas and Arizona.A popular breakfast food, grapefruits aid digestion and are a good source of vitamin C. Its juice is acidic and antibacterial; topical application is particularly beneficial for oily or spot-prone skin.Aromatherapists use grapefruit oil as a refreshing and tonic fragrance; it is thought to remind us of the sun's energy and can help perk up a dull morning. We use freshly juiced pink grapefruits in our uplifting shower gels to kick start your day and leave your skin and mind feeling refreshed.
Benefit
Uplifting tonic to help kick start your day
Time of harvest
All year round
Origin
Subject to seasonality