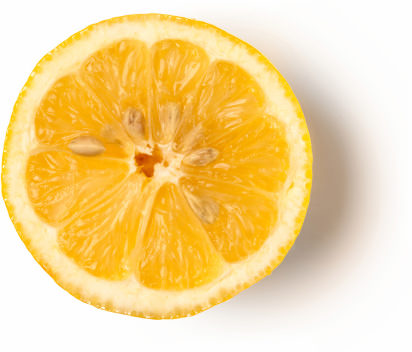 Cleansing and rejuvenating
The origin of lemon is not known, but it can be found growing in Asia and East India and Italy. We use Sicilian lemons and buy these from our supplier in Sicily. Citrus limonum is a thorny, evergreen tree with irregular branches, bearing glistening, oval leaves. Its flowers are white and pink-tinged and strongly perfumed, which become the lemon fruit.
Description
We buy organic lemons, grown without pesticides, herbicides and other chemicals, which means you get the full, natural benefits of the fruit. We then use them in a variety of ways in some of our finest products.
Under the right conditions, a lemon tree can blossom every month, producing thousands of fruits per year.
Lemon juice is antiseptic, antibacterial and astringent and contains high levels of vitamin C.
We take our fresh organic lemons and mulch up the whole fruit. This gives all the goodness from ever bit of the lemon. Limonene is found in the white spongy parts of the fruit, which is very beneficial to the skin.
We use the lemon mulch in our Aromarant deodorant for its antiseptic, antibacterial and astringent properties to keep you sweet smelling.