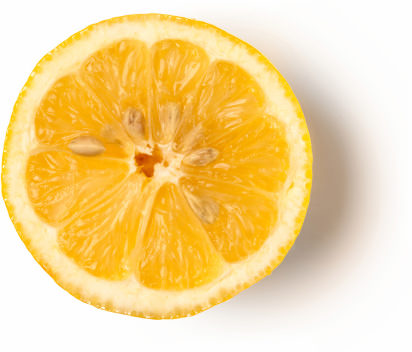 Fresh organic lemon juice cleanses and rejuvenates the skin, and adds shine and sleekness to the hair.
Description
Citrus limonum is a thorny, evergreen tree with irregular branches bearing glistening, oval leaves. Its flowers are white, pink-tinged and strongly perfumed, which become the lemon fruit.
Lemons are astringent and their juice is a source of citric acid and vitamin C (ascorbic acid), which cleanse and brighten, removing excess oil and making your skin feel matte. On hair, their acidity also causes the hair cutilcles to lie flat, meaning your locks reflect more light and look shiny.