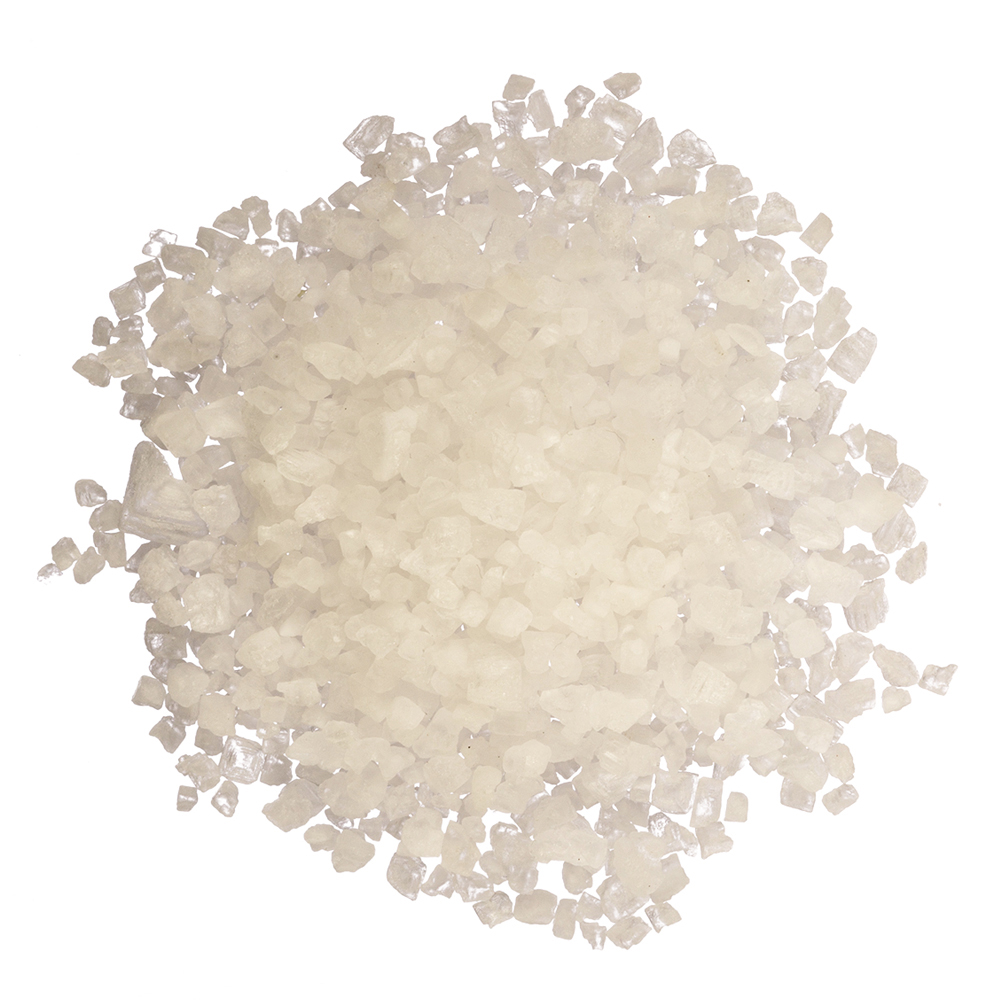 Cleansing skin with salt is an excellent way to benefit from its exfoliant, antimicrobial and astringent properties without stripping away too much natural oil. Sea salt is also used in hair care products to increase volume and shine.
Description
Sea salt is rich in sodium and magnesium. It is a natural preservative which can help to keep products clean and free from micro-organisms when used in appropriate quantities.
The fine sea salt we use in Australia and New Zealand is harvested from South Australia's pristine sea waters relying on a natural evaporative process to create a high quality, pure sea salt. The site is a voluntary bird sanctuary and provides large areas of wetland that are frequented by birds all over the world.